Heads up: all past and future Catalog stories now live on our own blog, Liner Notes. Teleport there for new stories and updates. To sign up for our newsletter, add your email here. Thanks for reading 💽
Disorder, already the default setting of the internet, leveled up during the few short weeks since our last Liner Notes dispatch. A Centralized Exchange Who Must Not Be Named tanked. And Twitter — the pillar of global discourse, online memes and music in web3 — has sent its own timeline into a frenzy.
While the live tweeting of a new era continues, a recurring theme grows clear: decentralization matters. Permanence matters. User-owned networks matter. If you're reading this, odds are you're thinking the same. This is why we're here.
Whatever happens, this is the time to drink more water, organize ourselves, find silver linings, and reach out. Get inclusive group chats going. Send a note to your DM friends for their contact info. Hit our Discord to get a server role and connect with others. Download your archives. Go outside. Platforms (and billionaires) come and go. Music is forever.
P.S. If you've released, collected, or curated a record on Catalog, tis' the season for free merch. To request a care package, take a moment to fill out this form by Dec 4 💛

November: month of Scorpios, midterms, and Catalog's blog era 💽

Interested in being a curator for Catalog? Submissions for Curation Cycle 3 are open now through Dec 11th. Cycle 3 curators will be announced Jan 2023.
In the past months, we've worked with folks immersed in different music communities — baile funk's new wave in Brazil, mahraganat-channeling electronic from Egypt, and alternative music in Zambia to name a few — to onboard and celebrate independent artists they love to Catalog.
Read this and this to learn why we believe Curation Cycles are important in nurturing a representative web3 music landscape.

Hidden gems await your ears on Catalog. Special shoutouts to the brain-blasting synthwork of 3Phaz's "Red Signal"; VHOOR's sweat-inducing heater, "1Dez"; and the star-gazing neosoul melodies powering Upper Reality's latest gorgeous release, "I'm Cool." Keep digging. Catch 'em all.

Whether they're snarling at your attempts to show affection or migrating, en masse, across starry nights, cats deserve a dedicated section in Liner Notes (at minimum) and the presidency (at most). For any dog people reading this, an ongoing internal power struggle will determine whether canine frens win inclusion in the next newsletter. For now, enjoy the nine-lives icons below 🌌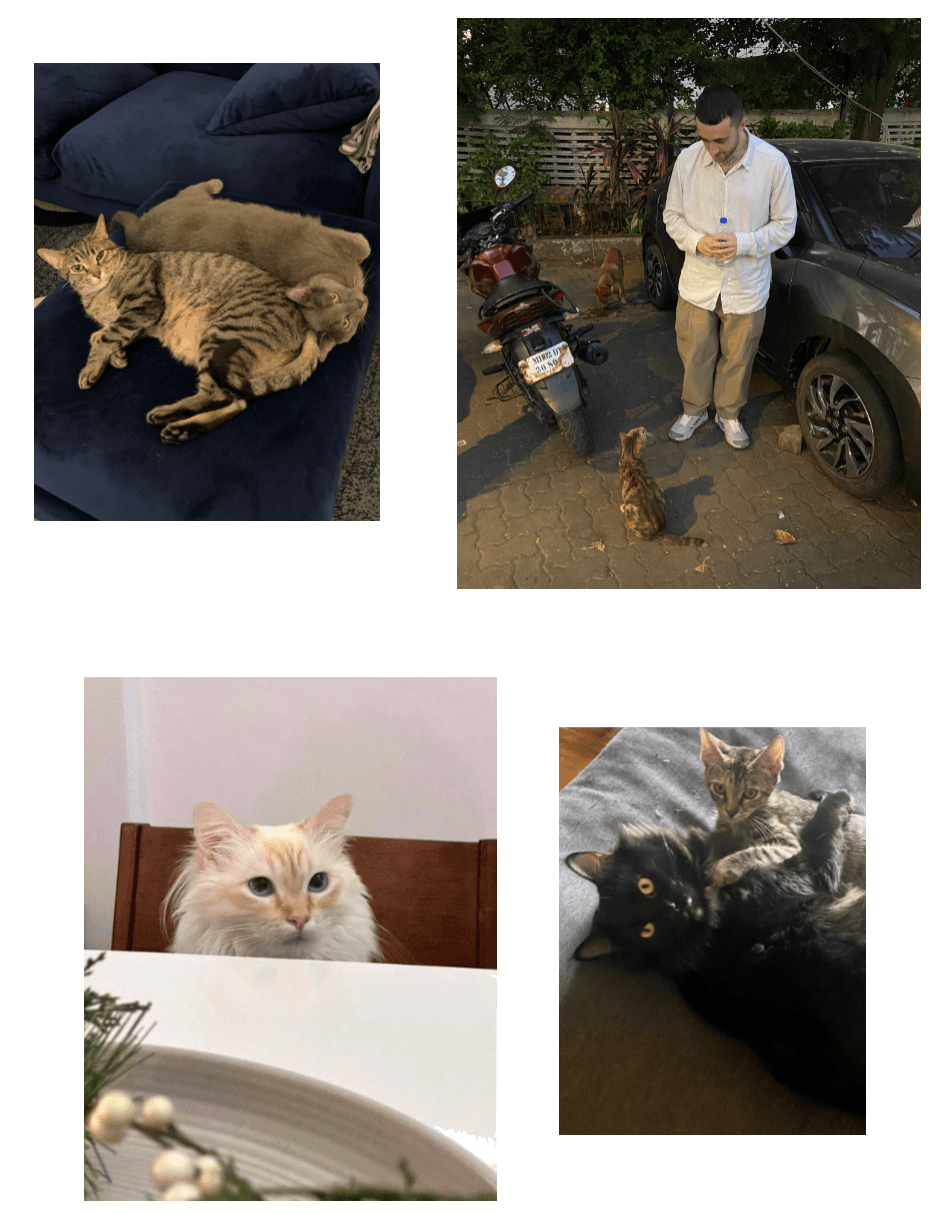 Dec 11: Deadline to submit to Catalog Curation Cycle 3

Dec 13: Drop-In Voice Chat for Artists, Collectors & Curators on Catalog (Discord). Set a reminder 🫡

Dec 14: On The Record #19: Web3 Music's LatAm Future (Twitter Space). Set a reminder 📡

Jan 1: 2023. 11 years since the 2012 doomsday predictions.

Everyday: Wish a loved one or stranger or DAW session good morning
If you'd like to get Liner Notes in your inbox, enter your email here 💽